News
What would Rocket League look like if it had hit the market in 1998?
A YouTuber recreates Rocket League as if it had come out on PSX in 1998 and the result is spectacular: it's still especially fun even in 32-bit.Rocket League has become one of the most successful games of the current generation of consoles with almost 33 million players, an unprecedented success...
7/26/2017 5:53:16 PM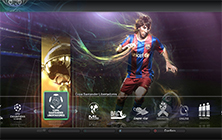 Several Reasons to buy Revelation Online Imperial Coins in Goldah.com?
Revelation Online is an ambitious and breathtaking new MMO in which players will discover an amazing adventure and explore a vibrant world of ancient mystery using the power of flight without any boundaries. It is difficult to come across this much and diverse content for any type and level of playe...
3/31/2017 4:33:47 PM