Hot News
NBA 2K21 Best Budget Cards - Best Cards You Need To Buy For NBA 2K21 Limited Event
2/18/2021 4:42:54 PM
Compare to the expensive cards, players prefer cheap but overpowered cards in NBA 2K21. During NBA2K21 Week of Limited Event, a lot of players are looking for budget cards to use. Today, we share the best budget cards you can buy in NBA 2K21 MyTEAM with different types of prices to use in the limited event.
NBA 2K21 Best Budget Cards - Best Cards You Need To Buy For NBA 2K21 Limited Event
How to get the best cards in NBA 2K21? For a purchasable card, you must buy it from the auction house or get the card from locking in cards in the auction house. NBA 2K21 MyTEAM Limited is a limited-time game mode available every Friday-Sunday that features new rules every weekend. What are the most NBA 2K21 budget beasts you need to buy? This week is the final week of the limited for this season. The conditions that you need to follow to play limited this week, which means you are only allowed to use ruby and gold player cards. Next, we bring you the best cheap and budget cards to use for 2K21 limited ring.
Kobe Bryant - 89 - SG/SF - 6'6''
Ruby Kobe Bryant card is the best option for NBA 2K21 budget card on limited week with no doubt. He is amazing and he is very cheap currently. He used to be going for like 7k 8k 9k, due to the limited restrictions, the price has spiked up a bit. He is 6'6'' and can run shooting guard and small forward. He is going to have an 86 three-point shot, 87 mid-range and 98 driving dunk. He is so unstoppable that he dunks everything and every time. His defense is pretty good as well and got amazing 93 speed. What's more, he has 47 gold badges gold clamps, trapper, tireless defender, hotshot and everything you need on a card.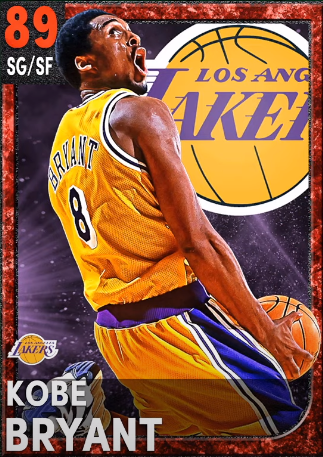 Isaac Bonga - 89 - PG/SF - 6'8''
Isaac Bonga is an absolute beast and a must-buy card which costs 6000 NBA 2K21 MT. He's a point guard and slash small forward. He is six foot eight and that is very tough for a point guard. He has a good three-point shot, driving dunk, curry slide, ball handling, defense literally everything you need in a good budget card.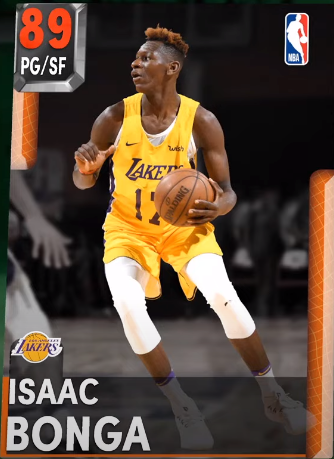 Chris Boucher - 93 - C/PF - 6'9''
Chris Boucher is the most expensive budget card that you could buy in NBA 2K21. He could compete with the best at the center position and it is none other than diamond Chris Boucher. He's around 73k but sometimes for cheaper around 60 000 mt, but is relatively budget compares to other centers. He is really quick and easy to green release. He has crazy dunk package, crazy wingspan and great defense, which is also a must-buy budget card on NBA 2K21. This card has an amazing 89 3 point shot, 85 driving/standing dunk, 89 mid-range so he can shoot the basketball. He is a very reliable center with 96 block and you can block people easily. He actually has 15 hall of fame badges posterizer, giant slayer, clamps on gold and deep threes on gold.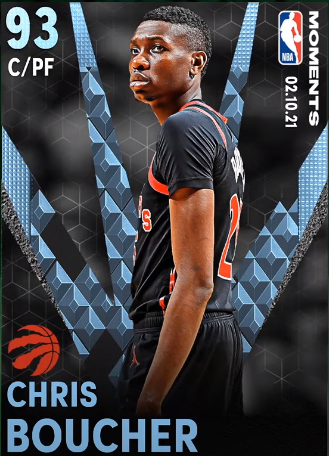 Luguentz Dort - 88 - SG/SF - 6'3''
Luguentz Dort is a defensive-minded player who costs 1.5 k or 1.6. Most importantly, he is worth every piece of MT. He's 6'3'', therefore he is a shooting guard instead of a small forward. He is 99 defensive overall, although his offense, not the greatest. He's got an 85 driving dunk, 87 three point shot and 86 ball handling. His defense is absolutely crazy in this game, with 89 speed he can lock down whoever the opponents are.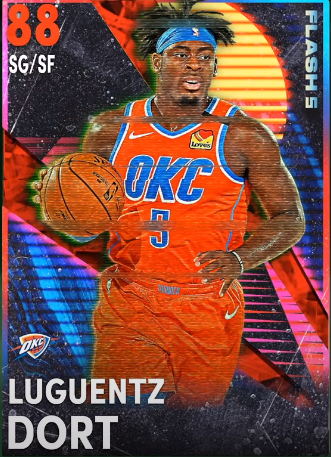 Michael Porter JR. - 91 - SF/PF - 6'10''
If you are looking for a small forward while you are on a super budget. This card is very cheap and comes in around 3000 MT. He is 6'10 height. Not only he can run your small forward but also slash power forward. This is not a card that you could use for a limited because it's only a ruby card. But this is an overpowered card with an amazingly cheap price. He has 93 ball, 85 driving dunk, 86 ball handling. He's got great defensive stats, rebounding stats, 89 speed, 87 speed with ball which isn't bad at all. He's got four halls of fame badges sniper, hot zone hunter, corner specialist, and catch and shoot.