Hot News
First Experience Of Eso Armor Dyes In Patch Notes V1.3.3
8/6/2014 4:23:00 PM
greeting! the elder scrolls online patch notes v1.3.3 came out in august 4. big chances for eso, many things you will be interested, such as the armor dyes, guild features, heavy armor etc. now, goldah.com would share you the first experience of eso armor dyes in update 3 if are still using this cool and amazing system.

basic

dye station have 5 options: dye, dye all, clear color, copy color, set fill
dye is divided into 3 levels: common, uncommon, rare
there are 175 kinds of color you can choose, including 61 kinds of common dye, 74 kinds of uncommon dye, 40 kinds of rare dye. these colors you can choose the random mix of system or free mix by yourself.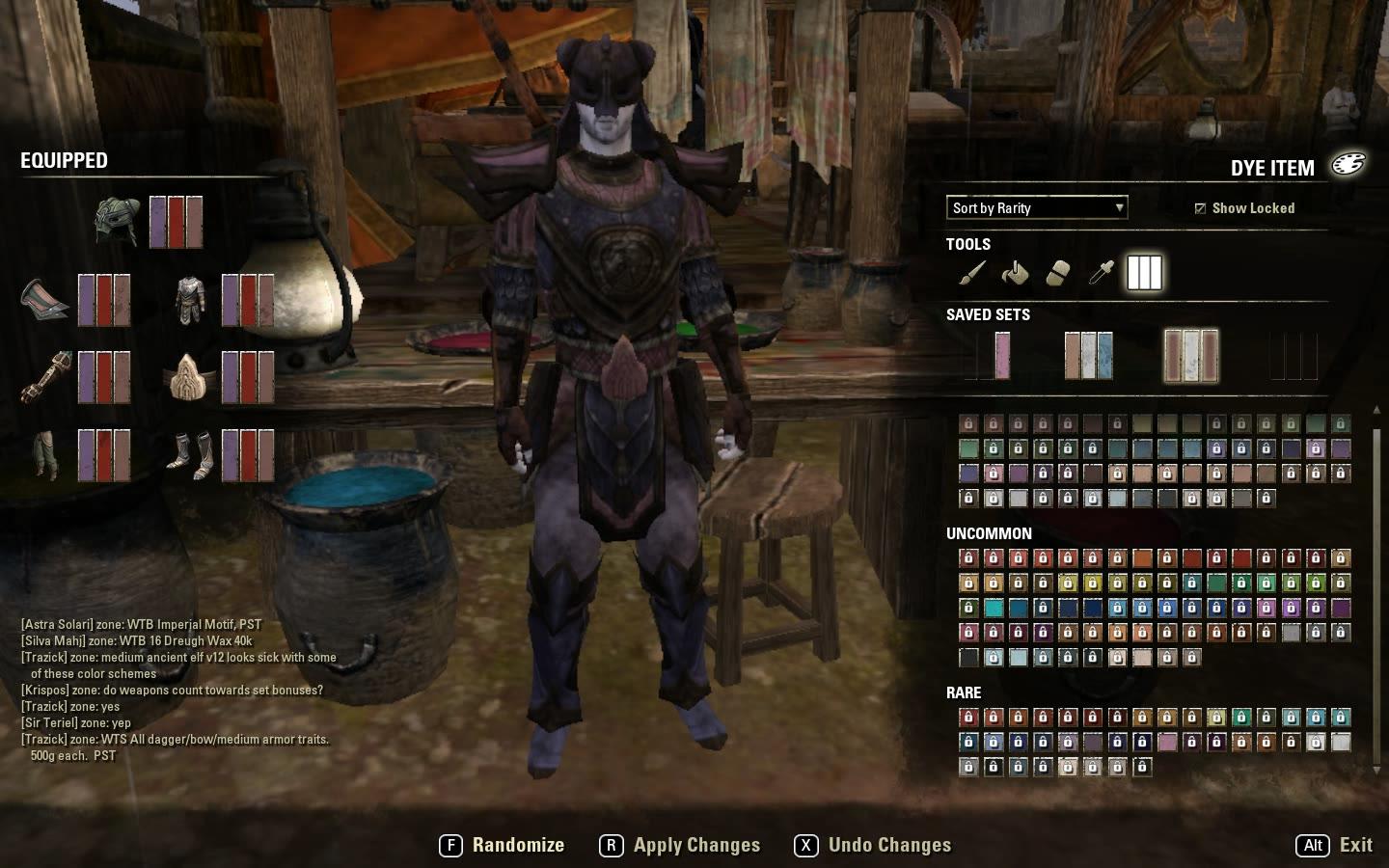 unlock dyes

it is very important question about how to get more dyes in eso online game. now, the fast way to unlock dyes by achievements, the corresponding achievement unlock the corresponding dye. when a dye is unlocked, it will be available for all characters on your account. special dye will make you more unique. now, maybe you would find some dye is broken like bugs, such as the emperor achievement dye (ruby throne red) will not show you armor when you become emperor.
rare dyes

there is some rare dyes with the corresponding achievements you can know. more dye achievements just right-click on dye to jump to the achievement panel and read the achievemen's completion criteria.
drsagonstar red: time trial - hel ra citadel
syffim red: fighters guild skill master
general's gold: alliance war general
pact blood red: ebonheart pact hero
warlord's red: alliance war warlord
ruby throne red: emperor
daedric red: general executioner
dominion yellow: aldmeri dominion hero
grand overlord brass: alliance war grand overlord
ayelid gold: aldmeri master explorer
legendary gold: legendary attire
akatosh's scales gold: complete all speed challenges
aurora green: time trial - aetherian archive
orichalc green: daggerfall master explorer
necromancer blue: radiant champion
aetherial blue: tamriel skyshard hunt4er