Hot News
Archeage The Hottest Melee Classes With Battlerage Recommendation: Blade Dancer
10/24/2014 2:49:31 PM
as we all know that battlerage is the necessary skills for most melee classes. class with battlerage will have a great advantage in the early stage.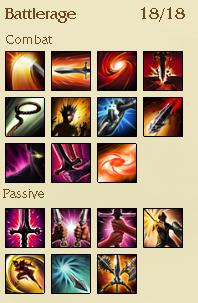 skills set recommendation for beginners

battlerage + shadowplay + defense
battlerage + shaowplay + songcraft
battlerage + archery + shadowplay

skills recommendation

battlerage skills own strong powerful single attacking power. and the aoe skills are quite fewer. battlerage + songcraft + shadowplay combo is a quite good way.

battlerage- control + songcraft – regeneration + shaodowplay-freerunner (useful combos for events completion)

tripple slash + charge are the common skill collocation of battlerage. the combo will cause crippled effect which can not be removed.

whirlwind slash + sunder earth will cause aoe damage and make foes crippled together. and the combo will cause good control effect when you are surrounded by a group of monsters.

as a melee class, you need powerful defense. in archeage, the equipment can be divided into cloth armor, leather armor and plate armor.

cloth armor lets us have high magic defense and low physical defense. the cloth armor can enhance the casting speed and magic defense.
leather armor will make you have a good magic defense and physical defense. and leather armor will grant you with high critical rate, evasion and ranged attacking bonus.
plate armor owns high physical defense, but it has not magic defense. plate armor will increase blood maximum and defense. here i just want to recommend you to use leather armor.

class recommendation and skills set

1. blade dancer: utilize two-handed weapons and put emphasis on the battlerage and controlling effect. this build is quite fit for doing events and master brush. furthermore, the healing capability is also quite good.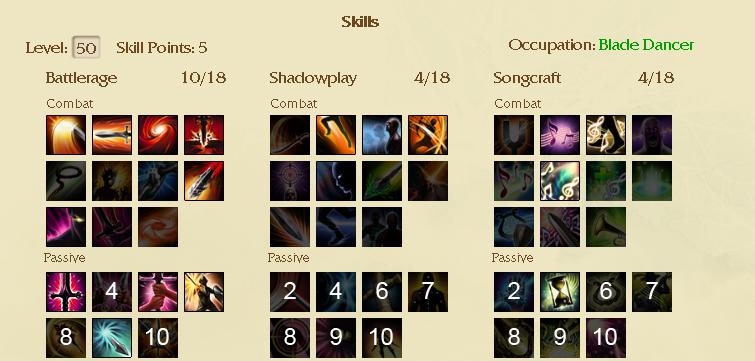 2. blade dancer: if you equip two one-handed weapons. stealth will be the final skill with high attacking speed and burst damage. but the healing capability of this build is not so good. it more fits for dungeons and pk.