Hot News
Archeage The Most Popular Tank Class And Build Recommendation - Abolisher For Melee/Ranged Fighting And Group Battle
10/22/2014 3:48:43 PM
you must always expect that you can build a tank build in group battle and melee/ranged build. today i will show you an abolisher tank build.

the main feature of abolisher is that he will be the attacking focus in most group battle. he will be the strongest tank character in archeage. his tanking will let more players can do the damage freely and safely. in this build, abolisher will put emphasis on the defense. although abolisher also can be the damage output class with main talent of defense, as a core class in group battle, defense as the main skills will fit for abolisher and whole team more.

first of all, see the skill sets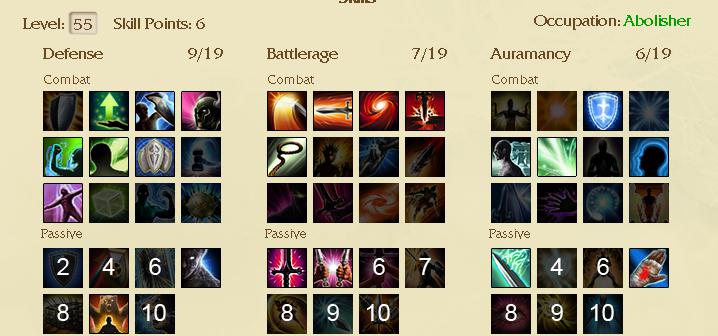 skill combos description
healing skill: refreshment + toughen + health lift + absorb damage + revitalizing cheer

movement skills: charge + teleportation
controlling skills: triple slash + charge = crippled, whirlwind slash + sunder earth = crippled

damage reduction mechanism: absorb damage + defense + conversion shield + sunder earth
hatred: lasso + bull rush + boastful roar + mocking hoar

equipment recommendation
weapons: sword + shield (+ life + strength
armor: plate armor (use equipment set crafted by life skills: + maximum life value / percentage reduction effect)
attribute preference: maximum hp/ physical defense / mana defense

tips: when soloing, setting main skills on battlerage will improve the efficiency. if you want to join in a group battle, remove some skills from battlerage to defense
when soloing, swap weapon with dual wield weapon or two-handed weapon to improve the efficiency.