Hot News
Poe 1.2.0 Passive Skill Tree Discussion: Effects On Coc And Poison Arrow Build
8/18/2014 9:25:58 AM
poe second mini-expansion: path of exile forsaken master will be released on august 20, 2014. we still have to wait for about 5 days for its coming, let's here preview parts of the passive skill tree today to access to poe 1.2.0 better. ggg have already put pictures of the passive skill tree near witch and shadow.

our discussion today will be based on the possible effect that the update passive skill tree will bring on the popular path of exile builds, see the attached picture first. the larger imagine can be found at http://i.imgur.com/nhdln88.jpg.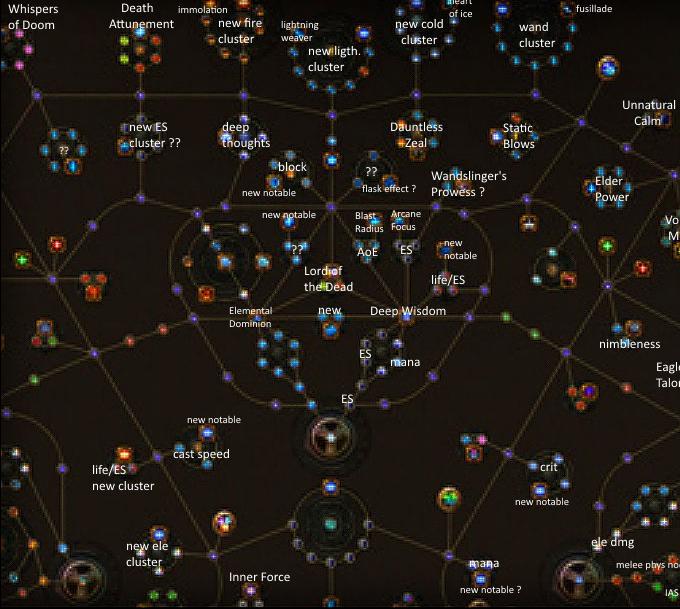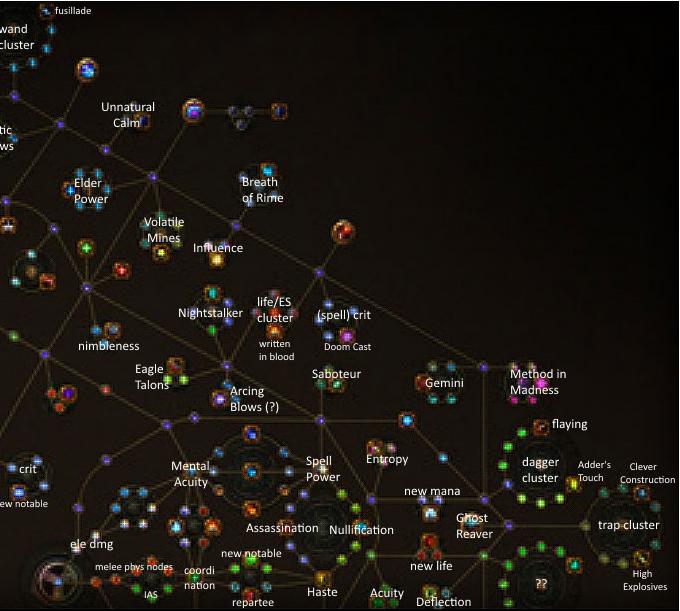 now, coc and poison arrow are popular in path of exile build. coc is cast on critical, and if we use this build, we need to enforce attack speed and critical damage and our existing passive skill tree have many passives for such needs in witch and shadow part compared with the new tree. the blood thirst circle is no longer in the new passive tree. it means we need more efforts to direct a powerful coc build. as for the poison arrow build, it costs much mana. we usually direct such build with battery and mom in the passive skill tree as well as the trap damage and chaos damage. in the new passive skill tree, clever construction, entropy, high explosives and saboteur are quite close. and the mana regeneration is also improved. so, basically speaking, the coc build will be weakened while the poison arrow will be enforced in poe 1.2.0 passive skill tree. so, you can make your decisions according to the new update.

and of course, our discussion today is limited as we based our discussion on part of the passive skill tree, and we will pay attention to it closely and inform you the needed information in time. come to us when you need path of exile currency in your game and wish you the best.