Hot News
Blade And Soul Sogun's Lament Dungeon: First Boss Guide
4/25/2016 3:29:38 PM
we have ushered the blade and soul shattered empire version on april 27, there is a new dungeon sogun's lament in this version, the most important legendary weapon material sealed flower of lament will be dropped. so how to farm this dungeon? today we goldah.com bring the first boss of bns sogun's lament guide to you.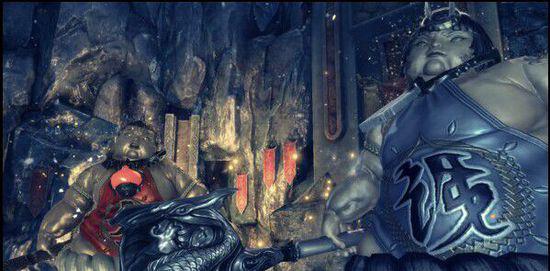 first boss guide
golden boy and silver boy will release the buffs of golden gloss and silver gloss periodically for you and themselves.
golden gloss will increased attack power, silver gloss increase the defense.
the buff can stack to layer 3 and the buffs overlap is inevitable. however, once the buffs overlap to layer 4, the situation is different.
1. players: sec-killed or nearly killed by damage
2. golden / silver boy: added the defense buff bonus by golden / silver gloss
so how to solve the problem of the buff overlapping of layer 4 is the key coin to kill golden and silver boy.
resolve coins:
the blood is different for golden and silver boy, you need adjust the team output before start a fight, golden boy with high blood, silver boy with low blow but the defense is high.
the boss will periodically use a wide range of skill to get a defense / attack buff in the battle, if you are not dodge, you will add a reduction debuff. when the defense buff of boss stack to layer 3, need to knock down the boss and let him jump to the opposite.
at this time, there will be two options you can choose.
1. let the main tank pulled by the opposite boss, (do not use the skills to resist), other players control the boss or use the protect skill to rescued main tank.
2. using the pre-protection skills (such as frost prison) to save the main tank and avoid pulled by boss.
above two ways, recommended use the first way and add output time.
suggestions: you can let the team play several times to kill this boss, and adjust the team according to the health you killed of both sides of the boss. after you know the boss skills sequentially, you can kill them and does not need to kill them at the same time.
goldah.com offer the cheap bns gold and blade and soul power leveling online, you can buy blade and soul gold for your legendary weapon and items in the game.