Hot News
Poe Duelist Immortal Call + Enduring Cry + Cleave Build
4/13/2015 10:21:56 AM
i use cleave, because it is the exclusive skill of sword and axes. and sword and axes can be used flexibly. furthermore, as we all know, if your attacking ability is too high, you will get reflex damage to death. the only way to solve the problem is immortal call all the time.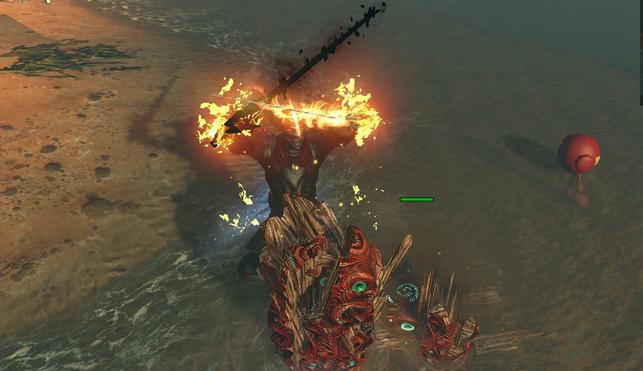 click here to see the duelist passive tree.

weapon and skill choosing
1. weapon: rapier
the critical strike of rapier is much higher than the one-handed sword.
under the same dps circumstance, the dps of double-wield rapier is 5% higher than one-handed sword.
i do not recommend axe, because it is really hard to find the 1.30 critical strike.
300dps + critical strike

2. helmet: abyssus
the main emphasis of this build is the immortal call: 4 endurance charges + 7-sec physical invincibility. you need to use abyssus in order to maximum the effect of immortal call.

3. amour: belly of the beast
the main threats of this build are ele/spell damage. the belly of the beast is the core equipment providing a lot of blood and lesser resistance.
4. gloves: attacking speed+ blood + resistance
5. flasks: rumi's concoction
the flask will provide you with high survivability.
skill gem linking
boss killing: cleave + added fire damage + multiple strike + melee strike + faster attacks + concentrated effect
monster-clearing effect: cleave+ added fire damage + melee strike + increased aoe
cleave + melee strike on full life + multi strike + melee damage + faster attacks + increased aoe
double immortal call: immortal call + increased duration + faster casting + vaal haste / vaal grace / enhance
enduring cry + spell echo + faster attacks + blood magic
auras: hatred +herald of ash + reduced mana
movement: whirling blades + leap slam + faster attacks + blood magic
curses: assassin's mark/ enfeeble