Hot News
Poe 1.3 Scion Arc Build Passive Tree Tips And Scion Coc Build Tips
12/19/2014 2:23:23 PM
first of all, you can have a look at the patch 1.3 scion arc build
click here to see the passive tree.

in this passive tree, i have pick up the powerful templar coins, including the increased damage 25% influenced by elemental state and three elemental pierce 2%. there is 148% life in total for this passive tree. besides, in templar parts, you can also own some base life. compared with 1.2 passive tree, the passive tree mana is around 150% in patch 1.3. although the mana is less than patch 1.2, on the whole, the defense and survivability is enhanced greatly.
in addition, in passive tree 1.3, there are more spell, elemental and lighting damage. the base damage will be improved. now the casting speed of witch only has 3%. therefore, you can give up casting speed coins in witch area and turn to other areas. the casting speed of other place is 46%. in the aspect of critical strike rate aspect and critical damage part, some of critical striking coins have been moved.

passive tree key coins: life/ mana/ base damage / casting speed / vaal pact/ eldritch battery

scion coc build tips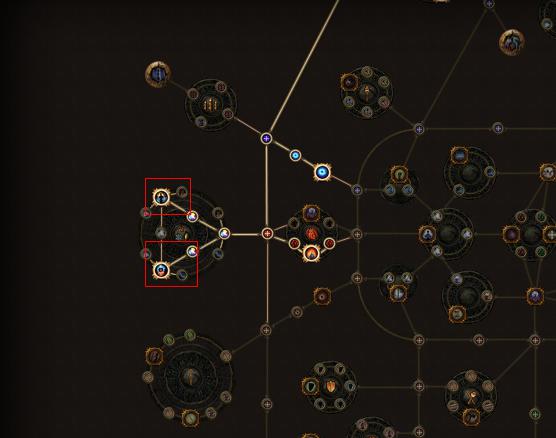 in the new passive tree, two new passive coins are added. they are respectively are clestial judgement, and clestial punishment. especially the clestial punishment, if you click the coin and you are hurt by elemental damage, then 25% increased damage against frozen, shocked or ignited enemies. and pick up the spell critical striking damage coins on the upper-left, the total damage to foes is really gorgeous. but it has much more requirement for equipment and characters.