Hot News
FIFA 18 Career Mode Improved - EA Plans These 6 New Features For FIFA Fans
In FIFA 18, you can celebrate success not only against friends, but also in career mode. It is one of the most popular FIFA modes ever, and EA has wanted to further improve it. So you can adjust to these six new features.
In FIFA's career mode, for example, as a manager of a club, you gradually build up a successful top-flight team by training your football players, purchasing talents and shaping them into top players.
EA takes a few adjustments every year, but what about FIFA 18? There will be new content that EA Sports will present on its own website. All in all, you can expect a more lively football experience in career mode, and EA is just applying the Frostbite engine introduced in FIFA 17.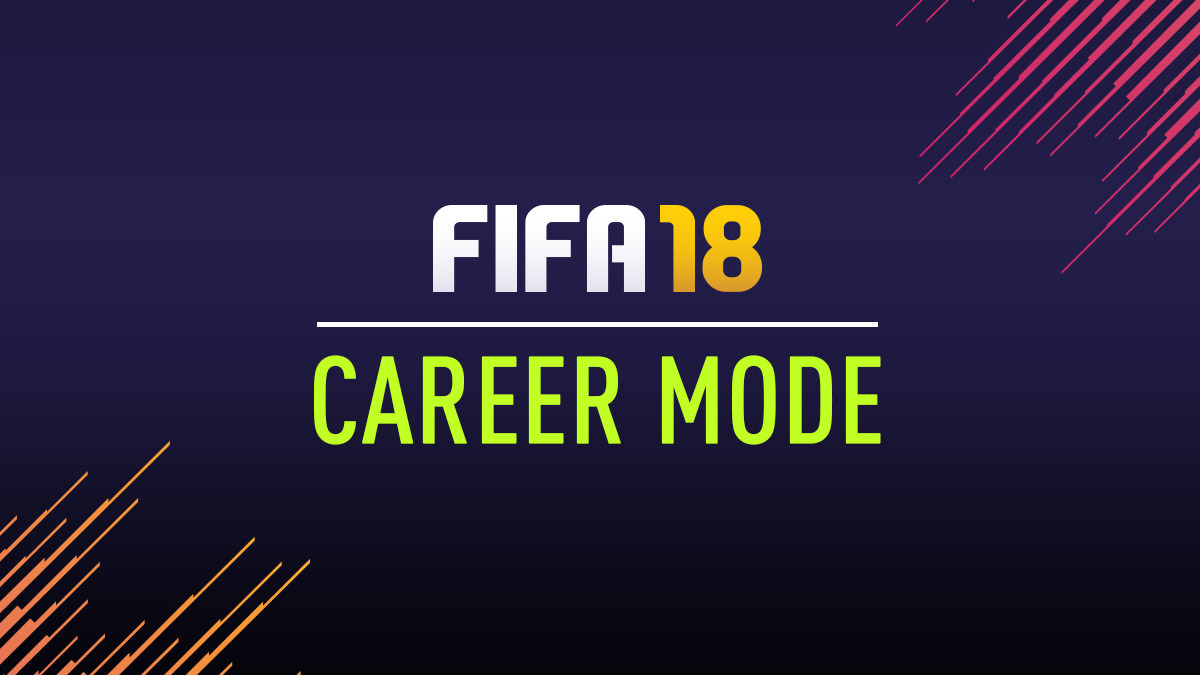 The best players in FIFA 18
Thus the transfer negotiations of players are revised. According to the EA, there are real-time negotiations on transfers and extended contracts, apparently via a new transfer center of the career mode main menu. So you choose a player from the candidate list and you start the negotiations.
FIFA 18: New contract negotiations in the game
After two steps a transfer should be taken. First you meet with a representative of the sponsoring club and make a sum for the player. On the basis of a decision-making regulator, their offer and also clauses, such as a resale fee, are selected. Your call partner can only accept, reject or counter your offer.
After you have defined the transfer sum, negotiate with the player and his adviser. In doing so, she determines the salary, contract term, and the role of the player in the team.
FIFA 18: News videos in career mode
Once the negotiations are completed, the player changes to your team. EA wants to present this solemnly in the main menu and show you "news videos". In small videos you can see advertising posters, photos with the new team colleagues and press conferences with the trainer.
However, it is not only completed transfers, which you can look at. This is how images are displayed when a footballer is chosen as the player of the month, or when a team wins a league or a tournament.
FIFA 18: quick change, team style, training, stadiums
FIFA 18 will also offer a quick-change feature for replacements. This allows you to decide before the whistle who is allowed to enter the game. We have already tried the function in the shortest time for FIFA 18 for you.
In addition, EA will offer you new team styles in FIFA 18. EA claims that you will recognize the most famous tactics during a game. Teamstiles were authentic in all defensive and attacking teams.
Without training, of course, nothing goes. EA integrates more than 15 new skill games to improve the training of your team. In the future, you will be able to set up exercises, for example, for individual players as well as for groups.
Pull your players out of the training cloaks and strip their jerseys for the compulsive game, to give you a lively atmosphere in the stadiums of the world. Stadiumsprecher, songs and fans make themselves noticeable acoustically - especially with Derby's or supposedly very inferior teams.
FIFA 18 will be released on September 29th, 2017 for PC and consoles, but you can also play in advance by pre-ordering. There will also be a demo for FIFA 18 and the release date for this is probably already fixed. Check out also the best players and the supposedly best talents of FIFA 18. Cheap FIFA 18 Coins will be sale on Goldah's FIFA Coins store: FIFAAH.COM.
Related News